Schedule jobs, manage work and process billing — from anywhere.
Field Service Software
Service professionals need a streamlined system to manage everyday challenges while on-site. That's why we've created TEN4. Quickly create service estimates, schedule your team, manage your customers, track inventory and create invoices from any device. Easy to use, configurable to your business and fully integrated with QuickBooks Online.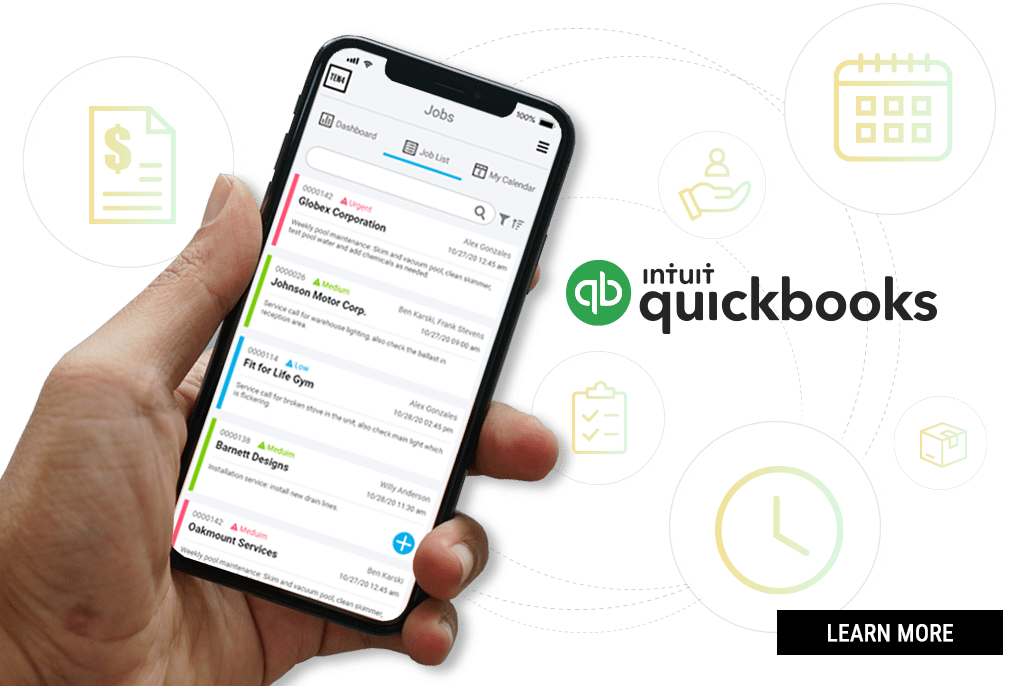 Since 1994 we've been a leading provider of business software solutions for field service clients around the globe. We've taken our 27 years of industry experience helping thousands of service companies, and built on it using latest mobile technologies to bring you TEN4.
Ready to take it for a drive?
Join the TEN4 Beta Test Drive Team!
Beta Testers get 6 months free access to a new field service software program built to help service businesses become more efficient and profitable.
Apply here: